Who we are
Domaine Gilles Copéret – 1285 Route des Chastys – Les Chastys 69430 REGNIE DURETTE
contact@domainegillescoperet.com
SIRET : 449 716 877 00013
Website creation : GoodNews – Céline Pastore
Photo credits : Steve Buissinne at Pixabay 
Site hosting : OVH
Site created with funding from Région Auvergne- Rhône-Alpes.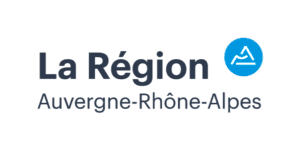 The personal data collected using the contact form is saved in a computerised file and stored by Domaine Gilles Copéret.
This data will only be used when required to contact you and for any business that may ensue from that contact request.
Your personal data is only kept for a length of time that shall not exceed one year, unless:
you exercise your right to have your data deleted, under the conditions described below.
your contact request results in your becoming a client of Domaine Gilles Copéret. In this case, your data will be stored for the entirety of the business relationship.
During this time, everything necessary will be done to ensure the safety and privacy of your personal data and that it is not altered, deleted or accessed by a non-authorised third party.
Access to your personal data is strictly limited to Domaine Gilles Copéret administrators and, if need be, their subcontractors. The said subcontractors are subject to the same duty of non-disclosure and may only use your data within the same contractual and legal framework.
In addition to the cases cited above, we equally undertake to not sell, hire, pass on or give away your data to any third party without your prior consent, unless required to do so for a legitimate reason (legal, to combat fraud or abuse, for the purpose of rights of defence etc.).
Under modified French law n° 78-17 dated 6 January 1978 and European regulation n°2016/679/UE dated 27 April 2016 (applicable from 25 May 2018) relating to Information Technology, Files and Civil Liberties, you have the right to access, alter, correct and delete or limit the use of any nominative data referring to you. You may also, for legitimate reasons, oppose the processing of your personal data.
On presentation of a valid form of identification you may exercise that right by contacting Domaine Gilles Copéret at the following address: contact@domainegillescoperet.com.
Use of other personal data collected
Content embedded from other sites the articles on this site may contain embedded content (e.g.: videos, images, articles etc.) Any content embedded from another site is used under the same conditions as on this other site. 
These websites may collect data about you, use cookies, embed 3rd party tracking and follow your interactions if you have an account connected to their website.